Thank you for your interest in registering with MHR. If you have successfully completed our screening and selection process and are contacted by one of our representatives, please submit the following documents to your local MHR office or follow the instructions received via SMS. MHR requires original certified copies of the supporting documents listed below for registration with our company.
Click on the tabs below to display the applicable list of documents.
All Personnel (Excluding Mediclinic or ER24 Moonlighters)
2 x Certified copies of valid ID Document/Card (SA citizens)
2 x Certified copies of valid Passport and Work Permit (Foreigners)
1 x Colour ID photo (Only required if you are going to work at government clients)
Certified copy of valid Professional Council Licence (Healthcare professionals)
Certified copy of current Malpractice Indemnity Insurance. NB: If you are a healthcare professional, porter, or care worker and are planning to work through MHR at Mediclinic/ER24 clients only, you will be covered by the client's insurance. If you wish to work through MHR at non-Mediclinic/non-ER4 facilities, you will need to take out cover at an indemnity insurance service provider of your choice and submit proof of cover
Certified copy of Grade 12 Certificate/Applicable Highest Qualification(s) (All personnel excluding care workers)
Certified copy of Grade 12 and Care worker Certificate (Level 4 certificate / Course duration at least 3 months) (Care workers)
Certified copy of valid PrDP licence (Emergency Service Personnel - excluding under 21 years of age or over 21 years of age with no vehicle licence – applies to Special Medical Services events only)
Certified copy of Clinical Practice Guidelines (CPG) Certificate (All emergency service practitioners)

Proof of SARS income tax registration: SARS income tax notification with tax number or IRP5 from a current/previous employer. Unfortunately, MHR does not accept payslips
Proof of banking details: An original stamped bank statement or a stamped letter from bank confirming banking details
If you are a student and permanently employed: Please submit a letter from your employer confirming the number of shifts you are allowed to work
Nursing candidates are welcome to complete our online screening form to expedite the recruitment and selection process.
Additional Documentation - Medical Practitioners (Locum Doctors)
In addition to the documents listed for all personnel, we also require the  following:
New graduates: Proof of Community Service Medical Officer year completed or a professional contactable reference at the facility where community service was completed
Certified copies of completed Advanced Life Support Certificates: ATLS - ACLS - PALS/APLS (Within six months of expiry)(The minimum requirement is at least two certificates with the agreement that a third certificate will be completed within 12 months of registration with MHR)
Certified copies of other courses completed are highly recommended, e.g. Advanced Airway Management, Basic Ultrasound and Emergency Procedures and Sedation
Certified copy of current Malpractice Indemnity Insurance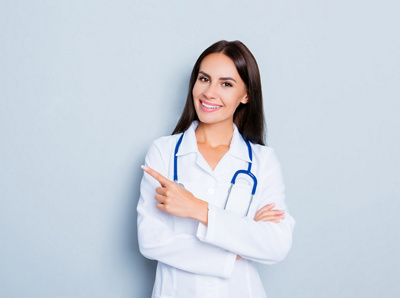 Mediclinic & ER24 Moonlighters
2 x Certified copies of valid ID Document/Card (SA citizens)
2 x Certified copies of valid Passport and Work Permit (Foreigners)
1 x Colour ID photo (Only required if you are going to work at government clients)
Certified copy of valid Professional Council Licence (All healthcare professionals)
Certified copy of current Malpractice Indemnity Insurance. NB: If you are a healthcare professional, porter or care worker and are planning to work through MHR at Mediclinic/ER24 clients only, you will be covered by the client's insurance. If you wish to work through MHR at non-Mediclinic/non-ER4 facilities, you will need to take out cover at an indemnity insurance service provider of your choice and submit proof of cover
Certified copy of valid PrDP licence (Emergency Service Personnel - excluding under 21 years of age or over 21 years of age with no vehicle licence – applies to Special Medical Services events only)
Proof of banking details: An original stamped bank statement or a stamped letter from bank confirming banking details
Proof of SARS income tax registration: SARS income tax notification with tax number or IRP5 from a current/previous employer. Unfortunately, MHR does not accept payslips
If you are a student and permanently employed: Please submit a letter from your employer confirming the number of shifts you are allowed to work